Since its opening in September 2007, our school has been educating almost all children from ITER families, as well as many local students of European and non-European nationalities, in a bilingual education program.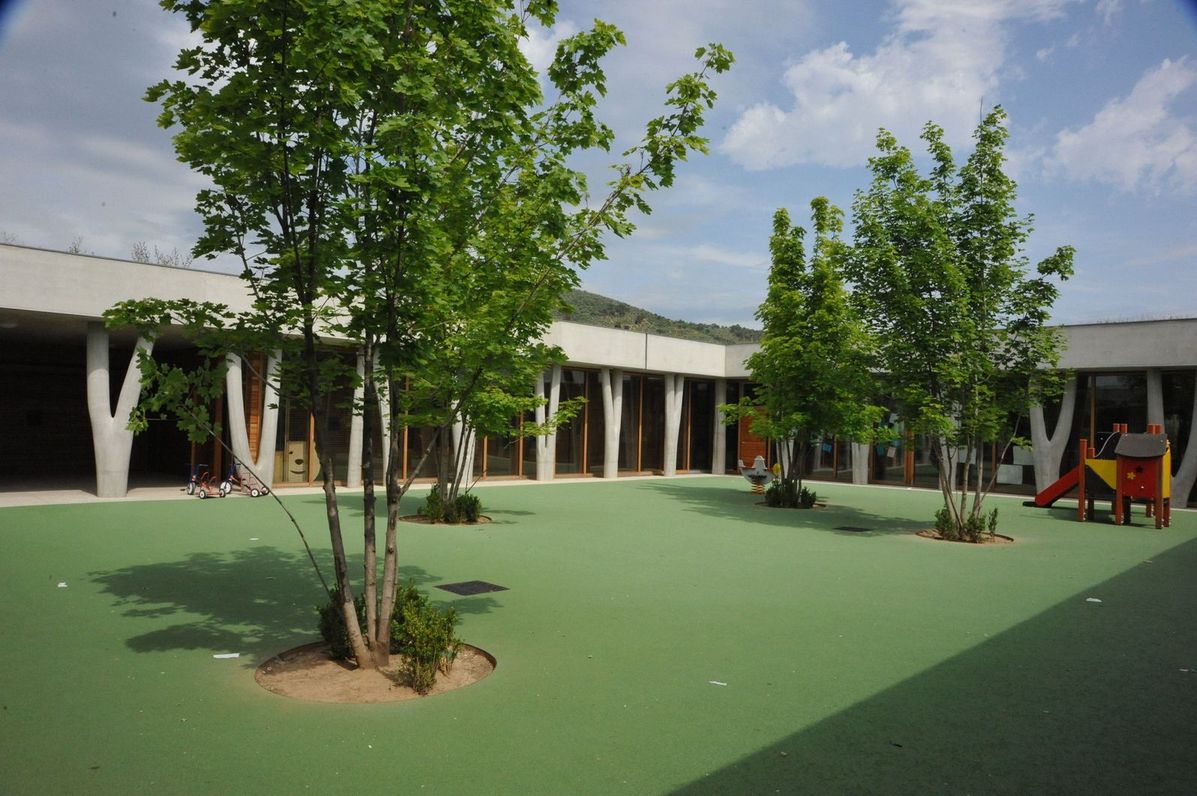 L'École Internationale PACA en quelques chiffres
1 000 jeunes de 3 à 18 ans
31 nationalités
Terrain de 7 hectares
Emprise au sol du bâtiment de 180 m par 130 m
Une toiture végétalisée de 15 000 m2
385 poteaux arborescents
23 000m3 de béton
12 000m2 de façades en bois
Menuiseries extérieures et intérieures en mélèze
Chauffage au sol produit par une chaufferie centrale à bois
Production d'eau chaude solaire
55 000 Kva de production photovoltaïque
Consommation : 25kwh énergie primaire/m2 shon
L'École Internationale PACA
Le dispositif d'enseignement, allant de la maternelle au Baccalauréat, compte actuellement 6 sections linguistiques (Anglais, Allemand, Espagnol, Italien, Chinois et Japonais) dans lesquelles les enseignements sont dispensés selon le principe de la parité : 50% en langue française et 50% dans la langue de section. Un vaste éventail de langues vivantes est offert tout au long de la scolarité (Français Langue Etrangère, Anglais, Allemand, Espagnol, Italien, Chinois, Japonais, Russe, Hindi et Coréen).
Dès le niveau du collège, les élèves anglophones peuvent suivre un enseignement anglophone européen où les cours sont dispensés à plus de 80% en anglais.