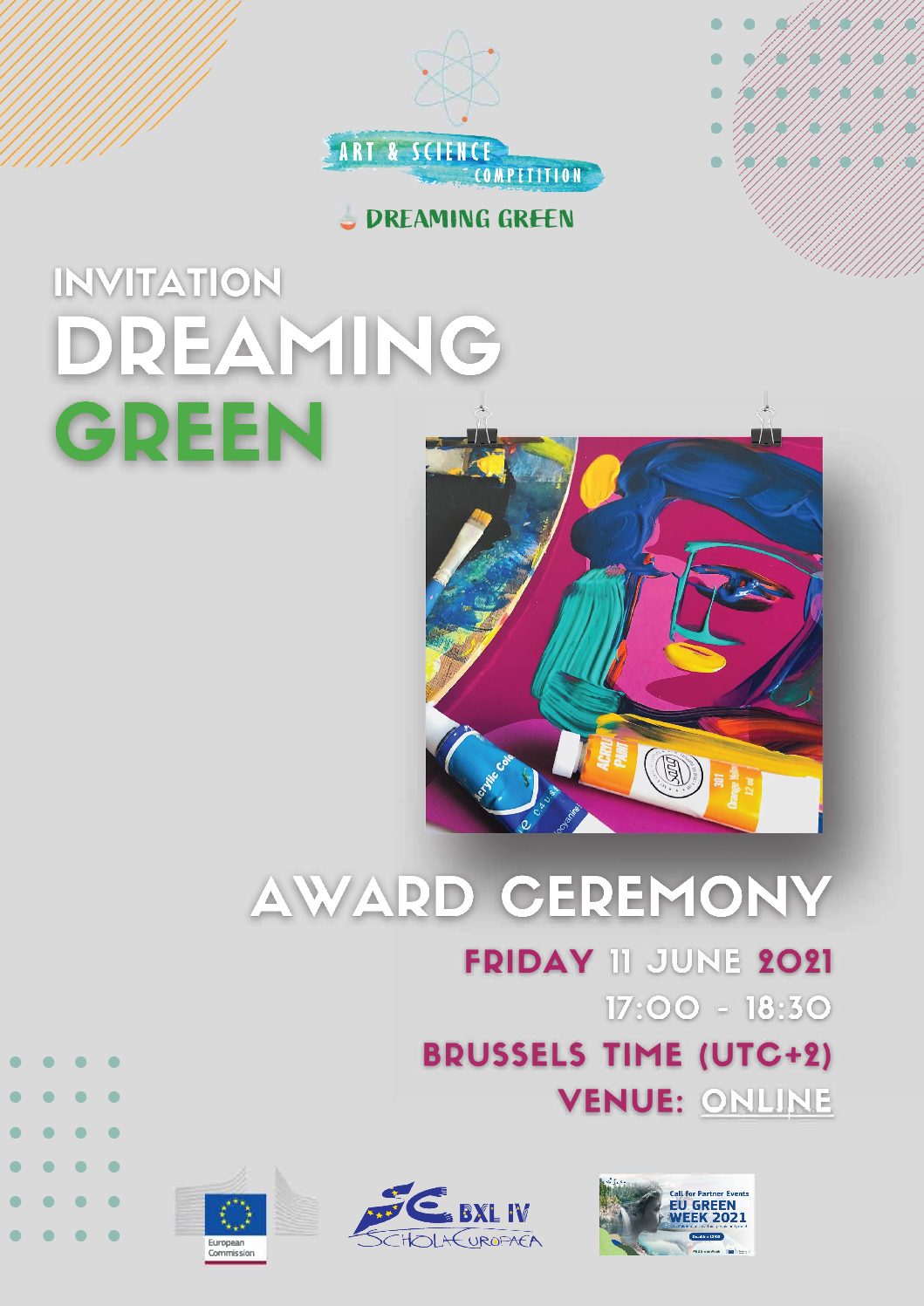 A few months ago, our school participated in the second edition of the Art & Science competition : Dreaming Green.
The competition was open to all European Schools and Accredited European Schools.
 In total :
·         16 schools took part in the competition
·         > 700 pupils submitted an artwork at a local level
·         69 artworks were selected by the local Art & Science coordinators and submitted to the jury (click here to see the catalogue of art work)
·         6 artworks were chosen by the jury to be awarded tomorrow
 The Award Ceremony will take place this Friday, the 11th of June from 17:00 to 18:30 (Brussels Time).
 The event will be online.
We invite you to join us via this audience link.